Entrepreneur First Program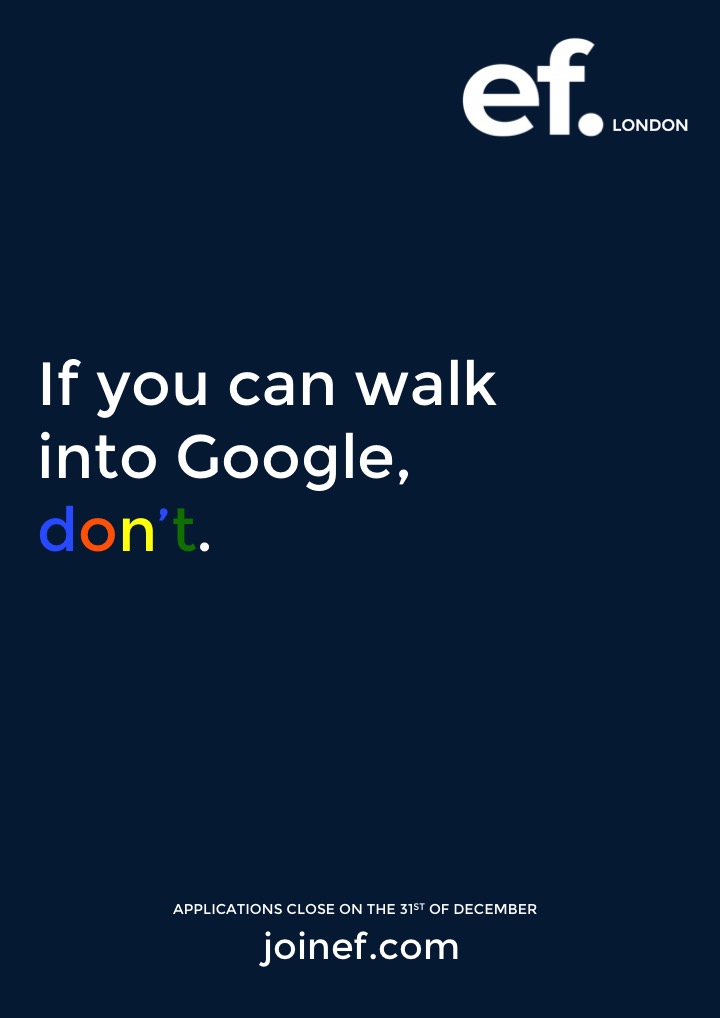 The information below is about Entrepreneur First Program (www.joinef.com) that helps the best technical individuals from Europe build startups in London. Over the past few years they had a number of Cypriot graduates in the program and they are very impressed with the technical talent of Cypriots. They asked me if I can help to inform the Computer Science / Computer Engineering students in Cyprus about the program. If you could forward the below information to your students I think it would provide them with a great opportunity if they decide to apply.
What would you build if you had six months of funded freedom? Entrepreneur First is the best place for Europe's top technical individuals to meet and build world-changing startups in London. We select purely on the basis of technical talent, so you can apply before you have a team or an idea. Our intensive 6-month programme is designed to give you the best possible support in the first 100 days of your startup's life. In the past two years we've created 20 startups now worth over $100million. They're funded by some of the most prestigious investors including Y Combinator, Index Ventures, and Octopus Ventures. Want to know more? www.joinef.com.
Applications for the summer 2015 close on the 31st of December!